Individual Retirement Accounts (IRAs)
Your IRA is an integral part of your retirement plan. Whether your account is a rollover from a previous employer or an established IRA account, we'll serve as the trustee for your account. Our proven methods can help you plan for a comfortable retirement.
Investment Management Accounts
We apply our disciplined investment process to construct customized, individual security investment portfolios to assist families and businesses in meeting their financial goals, and provide guidance as the trustee to your portfolio.
Trust Execution & Administration
As a corporate fiduciary, we serve as your trustee and work with your legal, tax, and other advisors throughout the estate planning process to help you execute your plans.
Strategic Asset Allocation

Each portfolio mix is determined by your unique goals, needs, and risk tolerance.
Active Asset Management

Our advisors combine financial research, market forecasting, and industry expertise to help clients achieve their financial goals.
Is Harbour the Right Choice for Me?
We may be a good fit for you if:
You are looking for someone to actively manage your money.
You are looking for someone to guide you through all the financial cycles of your life.
You want to partner with a corporate fiduciary that is regulated to the highest standards.
You prefer management fees based on market values and no commission-based products.
You have Investable Assets of at least $250,000.

We will oversee the management of accounts less than $250,000 through our Advisory Select Portfolio Division if there is opportunity to grow the relationship to $250,000.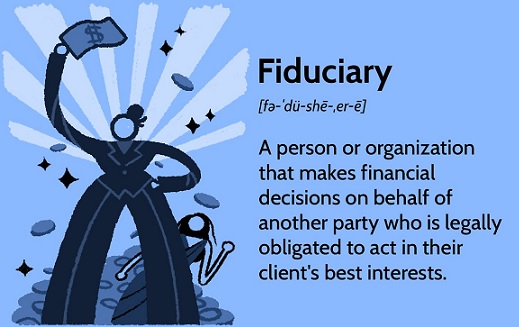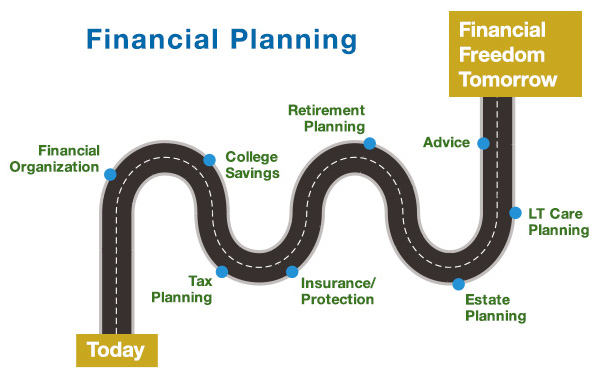 The Harbour Trust Process
From birth to braces, college, career, marriage, purchasing a home, retirement, and estate planning, life is full of challenges. Each has a different dynamic requiring a fresh perspective. Investments and performance simply are not enough. At Harbour Trust & Investment Management Company, it is our focus on you, our client, that ultimately creates successful investment relationships. Our goal is to establish custom-tailored services that exceed your personal needs. We select individual stocks and bonds as well as other assets based on your specific needs and goals. Client contact is critical to the success of our partnership. You will have multiple professionals available that are accessible and responsible for managing client relationships. Developing a long–term relationship is the common bond helping you achieve every one of your financial goals.
Asset Allocation
Asset Allocation is one of the most important investment tools we utilize to successfully manage investment portfolios over a long period of time. A study of the performance of pension funds found that more than 90% of a portfolio's performance results from its asset allocation ­— the distribution of assets among stocks, bonds, and cash.
In the asset allocation process, your account will have a portfolio mix that is determined by your specific needs and risk tolerance. The purpose is to optimize investment return based on given levels of risk. What results is a set of optimal portfolios that are ideal based on your unique goals and preferences.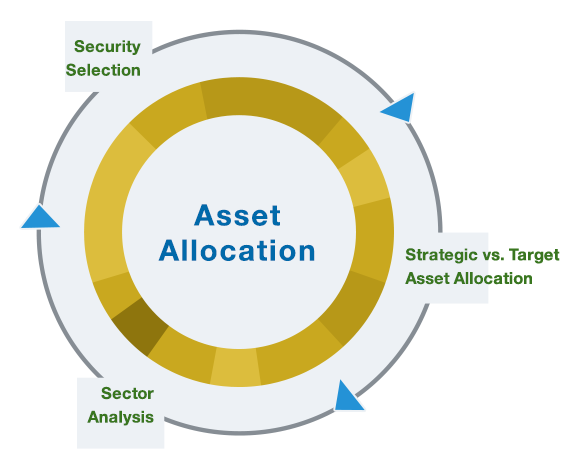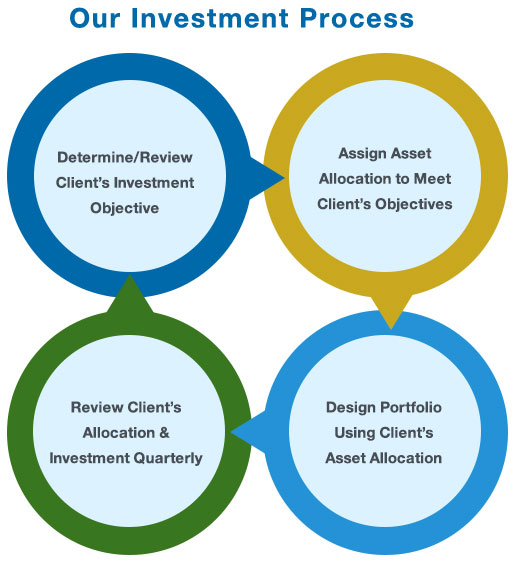 The Harbour Trust Disciplined Investment Strategy
At Harbour Trust, we take pride in combining our proven, disciplined investment strategy with an individualized approach to asset management.
After thoroughly understanding our client's personal goals, aspirations, and risk tolerance, we create individual asset-managed accounts that meet individual needs for income and growth as well as address tax concerns. Your Harbour Trust advisor will combine research, market forecasting, and industry expertise to actively manage your assets – always working to meet your objectives.
Unlike many other wealth management companies, Harbour Trust has no proprietary products and sales quotas. We construct pure stock and bond portfolios with no hidden fees, based solely on meeting each client's unique goals, rather than the "new product of the month." The result? Portfolios that meet our clients' goals, not ours.
When you work with Harbour Trust, you can have peace of mind knowing that your Investment Advisor is giving ongoing, careful consideration to balancing your needs with market considerations, is making informed decisions regarding asset classes and security types and is reviewing your short-term needs in a long-term context.